Practice
---
The practice of braised yuba
Braised yuba is my mother's favorite dish, and it is also a healthy dish for the elderly. Among them, the main raw materials: yuba, fungus and carrots are all good ingredients for the elderly. The braised yuba after adding oyster sauce has a bright red color and a stronger fragrance.
1. Soak the yuba and black fungus in advance, cut the yuba into oblique sections, slice carrots, slice onion, ginger and garlic
2. Add a small amount of oil to the pot and heat it up, saute the shallots, ginger and garlic slices until fragrant
3. Add yuba, fungus, carrot and stir fry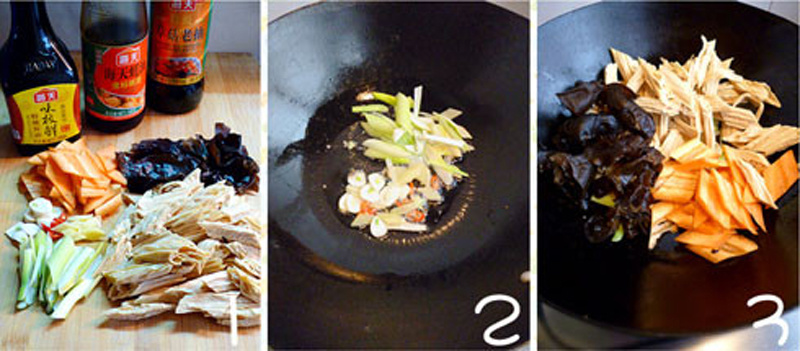 4. Add appropriate amount of cooking wine, soy sauce, sugar and half a cup of water and simmer for a while
5. When the soup is thickened, add an appropriate amount of oyster sauce
6. Stir fry evenly and serve

Connect


Address: Chang'an Industrial Park, Guiping, Guangxi
Copyright © 2022 Guangxi Guiping Guangdeli Food Co., Ltd.
Powered by www.300.cn | SEO